If you are reading this letter, then you are probably getting ready to make a big decision, whether it is to join us as a resident, team member and care giver, or doing some research for a loved one. On behalf of our team, welcome to our community and to our family.
Our goal at Luther Park Community is to provide an "aging in place", world class experience to you and your loved ones. Case studies have shown that adapting to progressive aging is more comfortable in a familiar atmosphere. Our services allow for a positive and easy transition from independent to assisted living to licensed Alzheimer's care.
Our mission may have changed somewhat through our 115-year existence, but our core value still remains faith because we know that "…. with God all things are possible," Matthew 19:26. This culture starts with the Board of Directors, our Chaplain, and staff. This faith gives us complete confidence in practicing virtues such as: integrity, dignity, love, compassion, and worthiness in everything we do.
Come join us, walk in faith, live with compassionate care givers, and experience God's loving grace as we continue on this journey called life.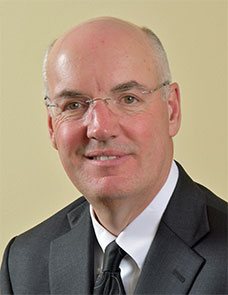 Sincerely,
Jay Willsher
CEO
Luther Park Community