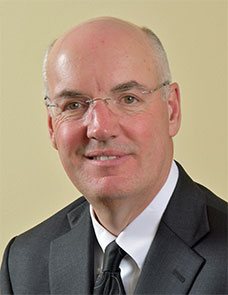 Jay Willsher
Chief Executive Officer
JOINED LUTHER PARK COMMUNITY: February 2017
PREVIOUS EXPERIENCE: 20 years of not-for-profit healthcare administration including physician practices, outpatient facilities, joint ventures, and multiple hospital operations.
EDUCATION:
University of Northern Iowa, BA
Des Moines University, MHA
WHY I CHOSE LUTHER PARK COMMUNITY:
I have a passion for resident and patient quality and safety and enjoy the challenges of our ever changing healthcare environment.
ACTIVITIES I ENJOY OUTSIDE OF WORK:
Family activities with my wife Sue and two adult children, Tyler and Tarah. Also enjoy long distance bicycling.